The release of the 2015 Sports Illustrated swimsuit edition often brings controversy of some sort. This year's inclusion of a plus-size model does not disappoint. Is it an about face that recognizes that women come in all shapes and sizes or an effort to boost revenue for a flailing industry?
MPA The Association of Magazine Media publishes annual advertising revenue for various magazines. In gathering the data for Sports Illustrated and adjusting it for inflation, it is apparent that ad revenue has been steadily falling over the years.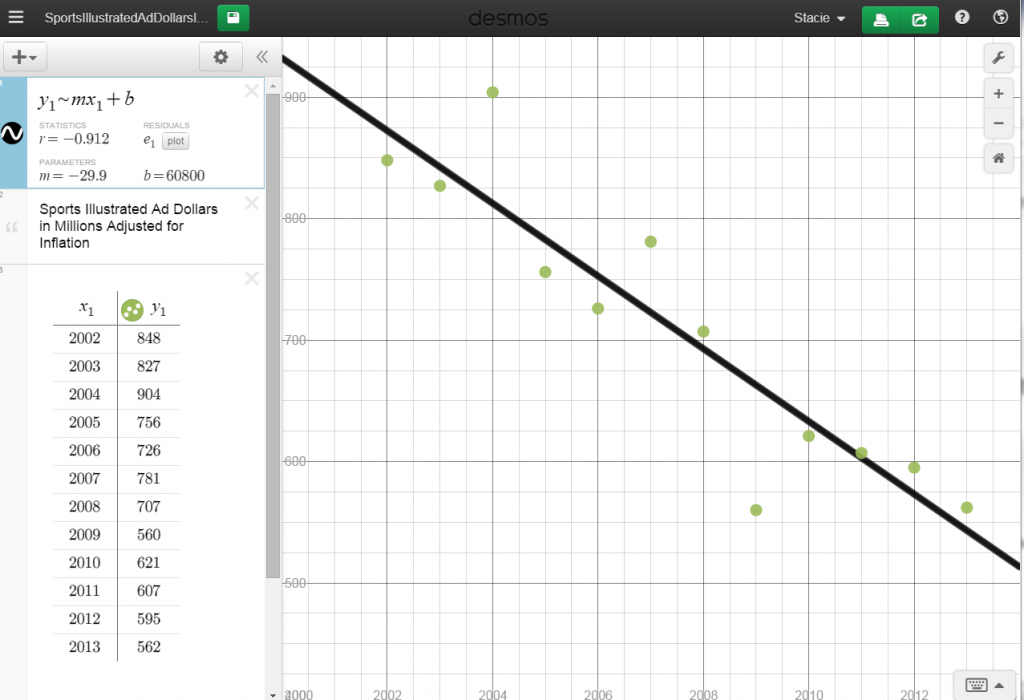 The gathering of the data, adjusting it for inflation and graphing of it requires some critical thinking. As do subsequent questions about which other industries have been disrupted by the Internet and which are thriving because of it.
The spreadsheet with data adjusted to 2014 dollars and a MS Word document that provides links and walks students through the process using other magazines are included below.
Sports Illustrated Ad Revenue Over Time – Excel file
How Are Magazines Faring? – Word doc