Reviewing Parent Functions
In Pre-Calculus class we dove right in and reviewed five of our parent functions. Screen shots of Reviewing Parent Functions Geogebra Activity are shown below. I will likely rework it next year to include a slider for a variable "b" that reflects across the y-axis and horizontally stretches/shrinks the graph.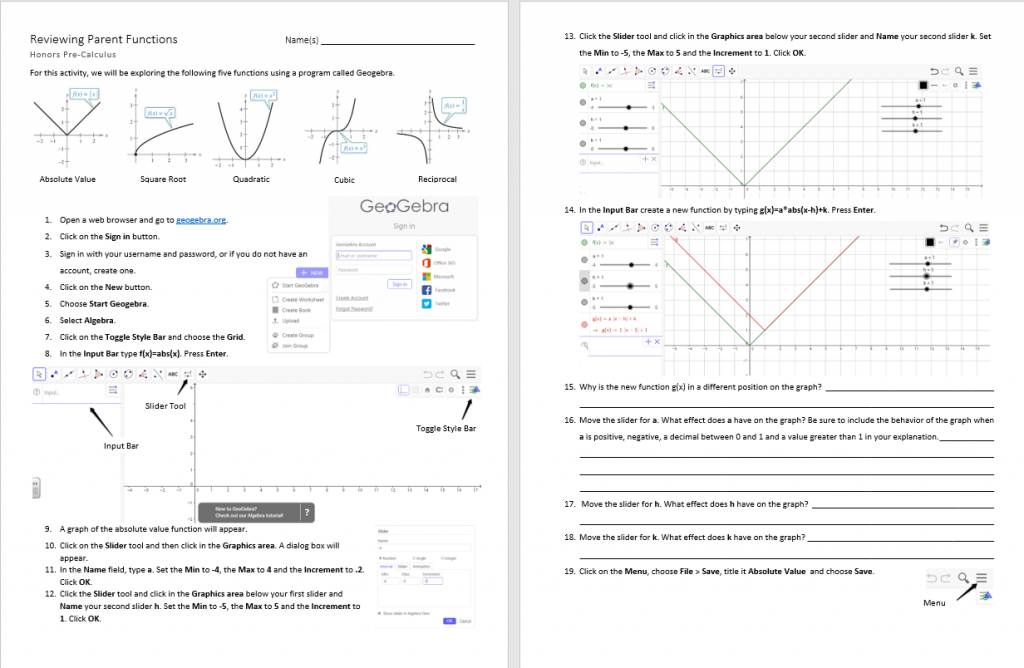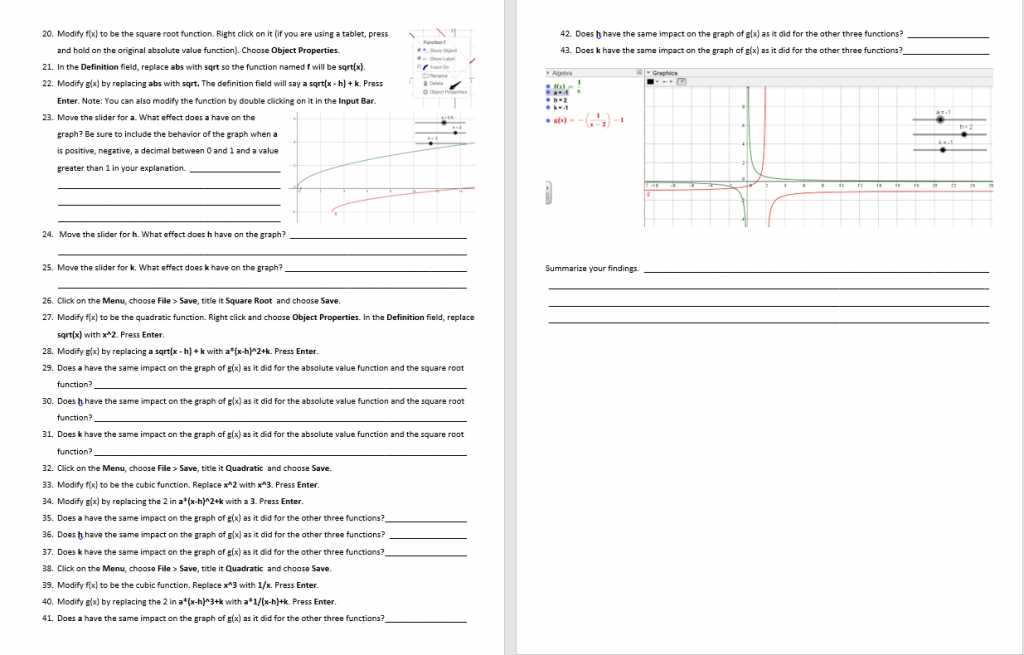 I made a 5 Parent Functions Foldable. I saw several students pull it out to review it.

I also supplied my students with a transformations foldable.