You can use your graphing calculator to not only graph equations of lines, but also to generate a table of data.
Make sure that your calculator has the Plots Off, Y= functions cleared, the MODE and FORMAT are set at "stage left", and the lists are cleared.
Press the Y= button. With your cursor in the Y1 line, type 2  +3 then Enter.   You should have the equation y = 2x + 3 entered into the calculator.
Press the ZOOM key.  Choose option 6 for ZStandard.  This gives you a coordinate plane with –10 to 10 as its x and y values.
Press the 2nd button, then TABLE (shift of GRAPH) to see a table of values for your equation.
Fill out the table below with 6 values for x and y.
Press the GRAPH button to see the line again and sketch what you see on the calculator on the coordinate plane.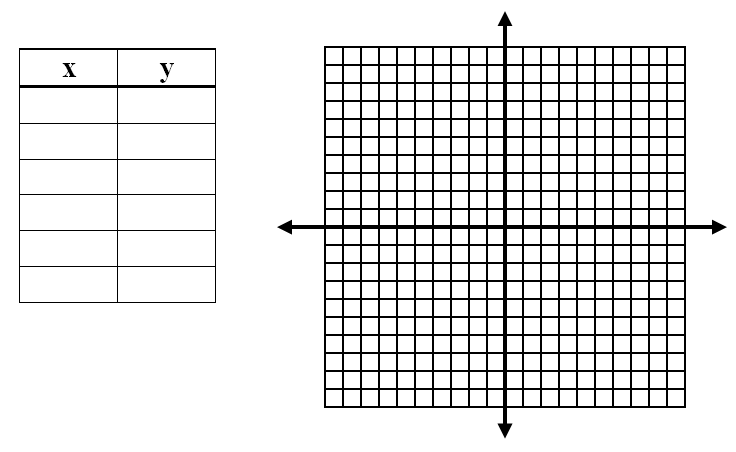 Type the equation y=(2x – 6)/3 in Y1.  Press 2nd then TBLSET (shift of WINDOW). Change TblStart = to -6 and ΔTBl = to 3.  Press 2nd then TABLE to view the values for x and y.  Record your table below.

Why did 2x-6 have to be in parenthesis in number 8?
Why did we choose ΔTBl = to be equal to 3?
A printable version of this activity is available for classroom use. Tables on TI Graphing Calculators