The Interview, a 2014 Sony political satire has been in the news recently. Several North American cinema chains cancelled screenings due to potential terrorism in response to its content regarding a plot to assassinate North Korean leader Kim Jong-un. As a result, Sony pictures released the film for online and digital purchase.
In a New York Times article, Michael Cieply stated:
The Interview generated roughly $15 million in online sales and rentals during its first four days of availability, Sony Pictures said on Sunday. Sony did not say how much of that total represented $6 digital rentals versus $15 sales. The studio said there were about two million transactions over all.
Teacher Dan Meyer used the Desmos online graphing calculator to show the intersection of the two equations that can be used to solve the question of how many were rentals versus sales.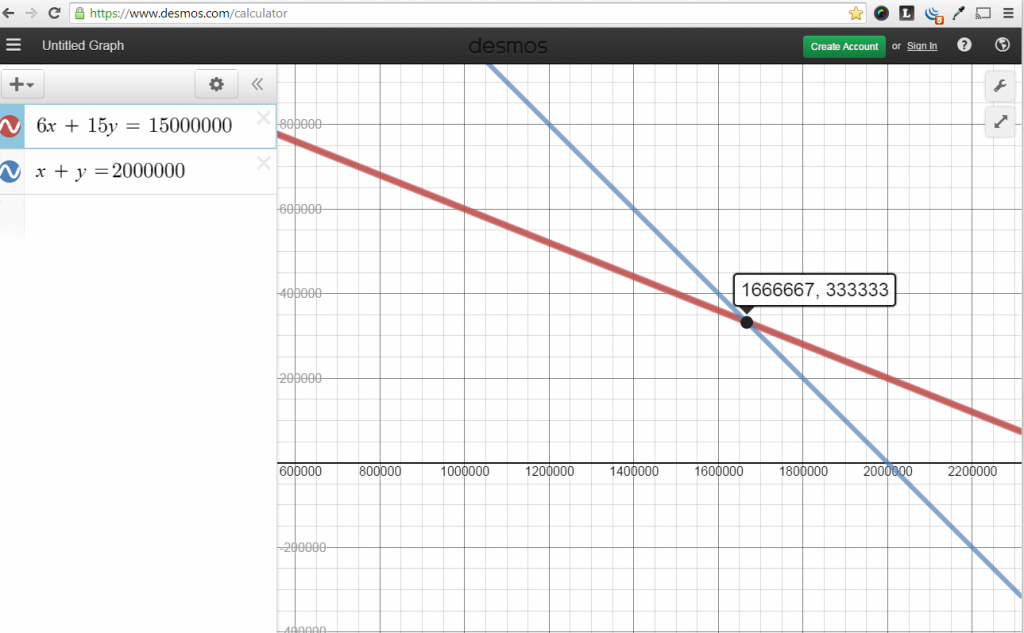 According to TorrentFreak, in just ten hours, 200,000 people downloaded pirated copies of the movie. Based on the sales versus rental rates above, how much did Sony lose to piracy in those ten hours?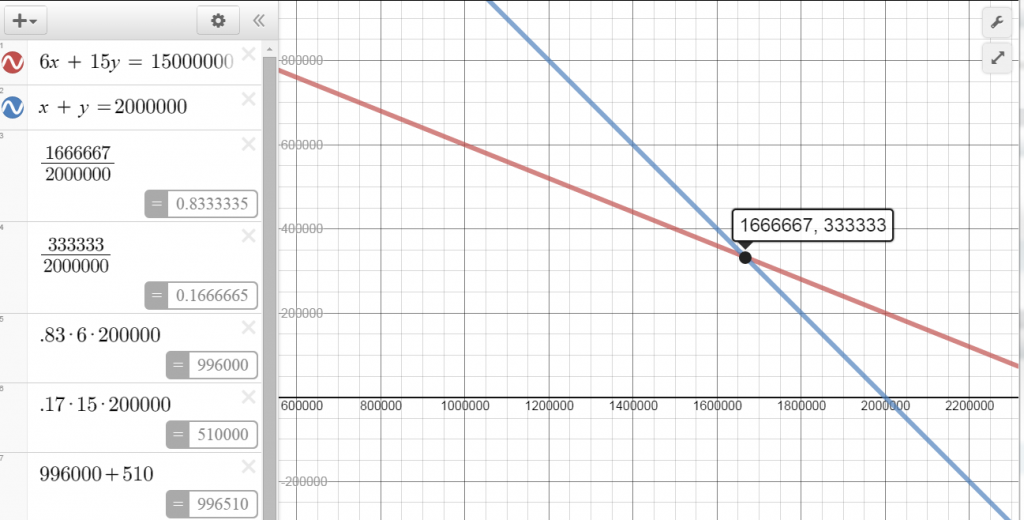 With an official production budget of $44 million, a four day release total of $15 million and a loss of almost $1 million to piracy in the first ten hours, it will be interesting to see how long it takes for Sony to break even.
Update:
Original release date: December 24, 2014
Day 4 numbers – $15 million, approximately 2 million transactions
After 13 days – $31 million, 4.3 million transactions (data released Tues. Jan 6, 2015)
TorrentFreak reported that after 20 hours estimated downloads exceeded 750,000. After 2 days the number had passed 1.5 million downloads.